Great Lakes State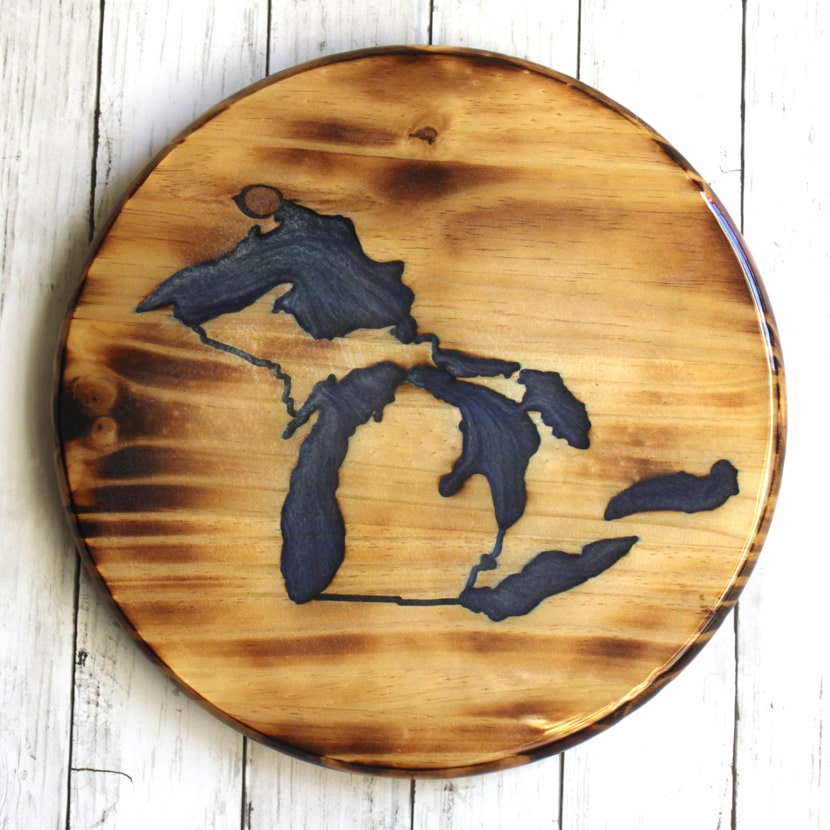 PRODUCT FINISHES - This sign is finished with an epoxy resin coating, which is a high-gloss, hard, and durable finish.
EACH FLAG IS UNIQUE - All signs are individually handcrafted and may vary in appearance. Each sign starts off as a block of wood that is milled on a CNC machine to the customers specifications. We then fill the signs with colored epoxy and finish with a clear epoxy flood coat. The sign you receive may not be an exact replica as the sign pictured on our site, as each sign is its own piece of artwork.
DIMENSIONS - Choose from 12", 15", or 24" Round or Square or 11" x 16"
CUSTOMIZE - Optional: Add your own personal touch with a photo or personalized lettering.
QUESTIONS - If you have any questions please contact us with your inquiries.
About Our Great Lakes State Sign
We are working on briging you a description for this product.
Our Promise
Quality
Each flag is carefully handmade. We take pride in the quality of our work, using premium woods, stains and finishes.
Affordable
We price our flags so that patriotic Americans can display one of our pieces at a reasonable cost.
Durable
Our flags are built to last so they can be hung indoors or outdoors. Outdoor flags should be protected from rain and prolonged direct sunlight.