Thin Red Line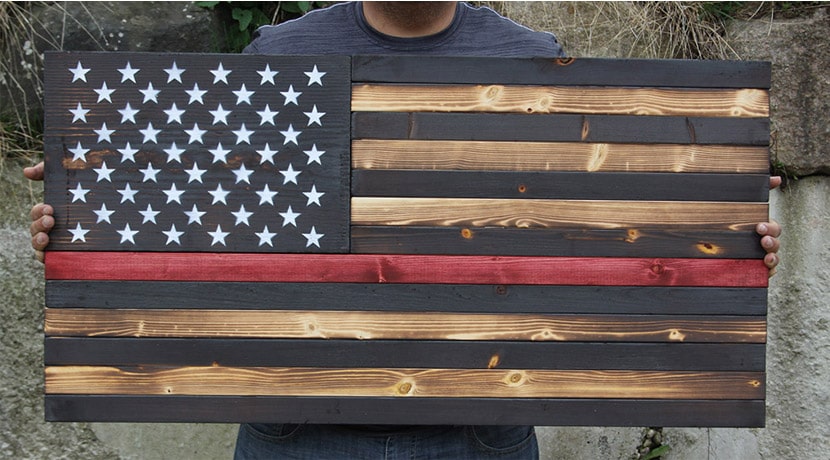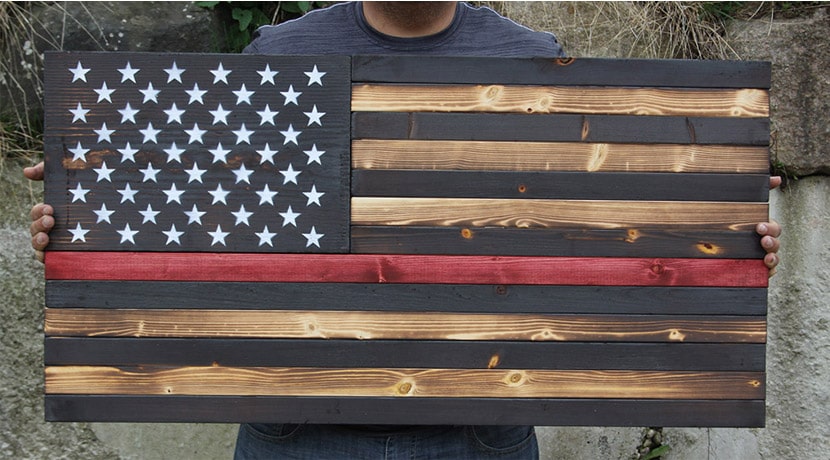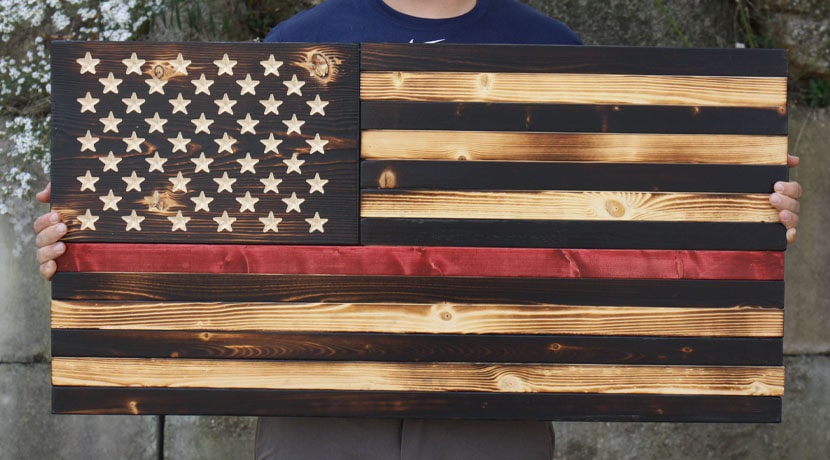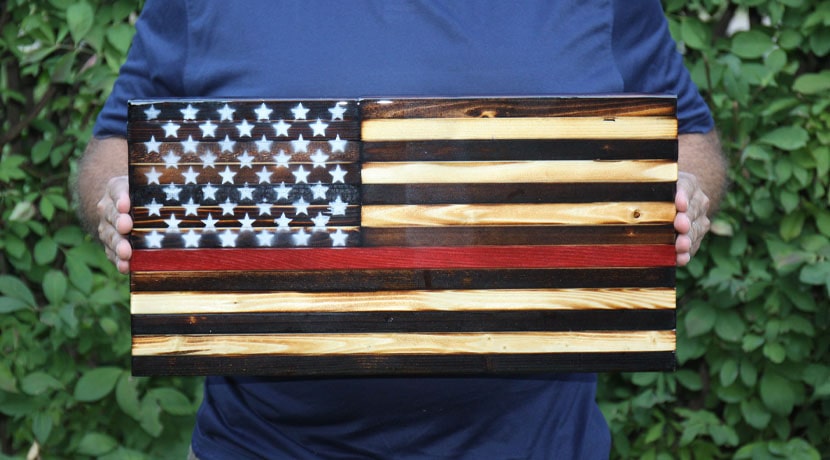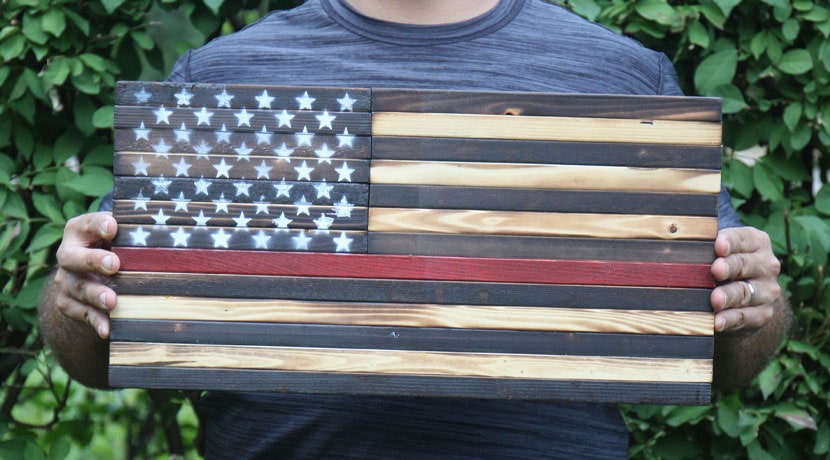 PRODUCT FINISHES - We have two finishes to choose from, epoxy and polyurethane. Epoxy is a high-gloss finish that is thicker, harder, and more durable. Polyurethane is a satin matte finish that provides a more natural wood look.
EACH FLAG IS UNIQUE - All flags are individually handcrafted and may vary in appearance. Each flag is its own piece of artwork, so the flag you receive may not be an exact replica of what is pictured on our site.
DIMENSIONS - Choose from a 19" x 9.75" flag or a 38" x 19.5" flag.
CUSTOMIZED - If you would like to customize your flag, a range of options, such as a photo or personalized lettering, are available.
QUESTIONS - Please contact us if you have any questions or for more information about our products.
About Our Thin Red Line Flag
From natural disasters to manmade accidents, when tragedy strikes, it's often firefighters who are there first, risking their lives to save others. This Thin Red Line Wooden Flag commemorates the service of our first responders and honors the incredible sacrifices they have made to protect their communities. The stripes above the red line represent the people and property firefighters keep safe, while the red line itself appears below the 50 stars of the union to symbolize how these heroes also protect America. Each flag is hand burned to create the rich charcoal coloring of the dark stripes and to accentuate the woodgrain, but it also adds an additional layer of symbolism: Though the country may get singed, the thin red line ensures that we don't burn. A perfect gift for firefighters or anyone who respects our first responders.
Our wooden firefighter flag is cut, torched, stained, and assembled from pine at our workshop in Holly, Michigan. All our flags are made by hand, meaning no two will ever be alike. There are no cheap reproductions here; each flag is made to order. The flags are available in your choice of two sizes and finishes. Since these are handcrafted products, please allow up to two weeks for completion. If you need your flag sooner, please let us know.
See how we do it! Click here to watch our wooden flags get made.
If you like this firefighter flag, wood flags featuring the Thin Blue Line are also available.
Our Promise
Quality
Each flag is carefully handmade. We take pride in the quality of our work, using premium woods, stains and finishes.
Affordable
We price our flags so that patriotic Americans can display one of our pieces at a reasonable cost.
Durable
Our flags are built to last so they can be hung indoors or outdoors. Outdoor flags should be protected from rain and prolonged direct sunlight.