Traditional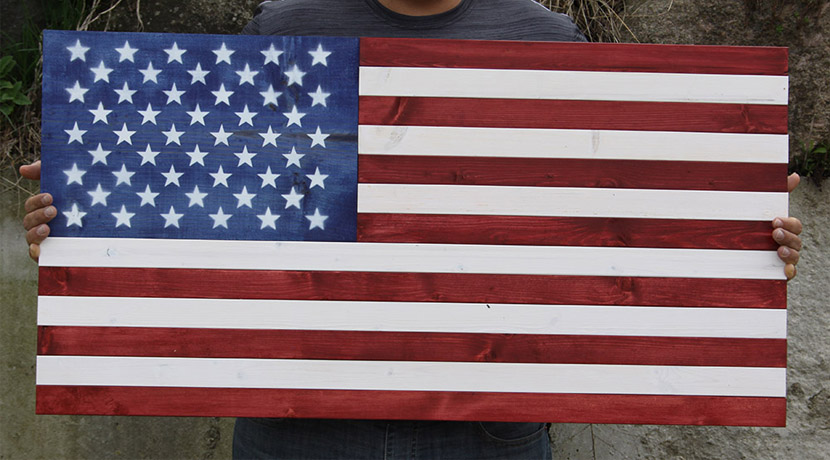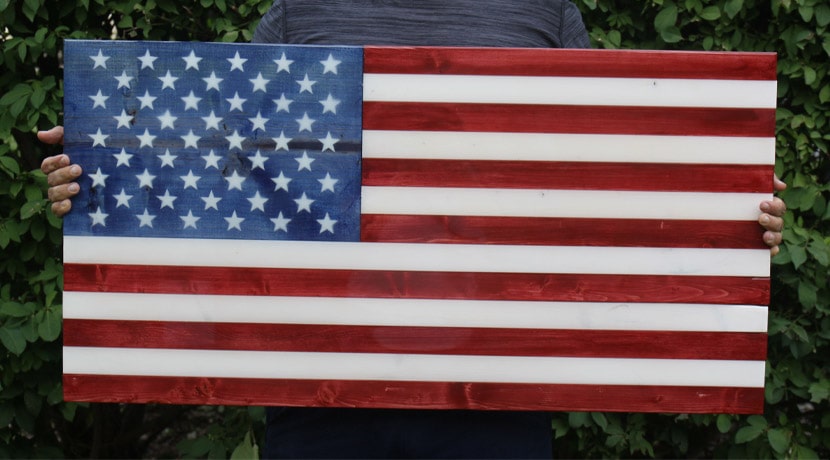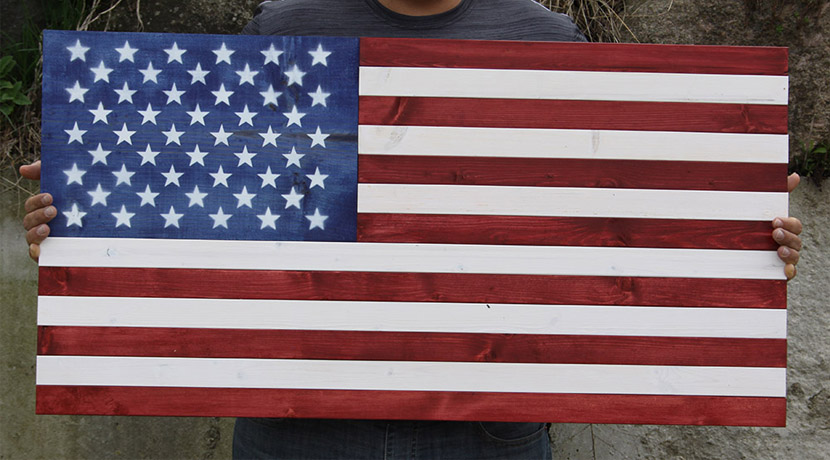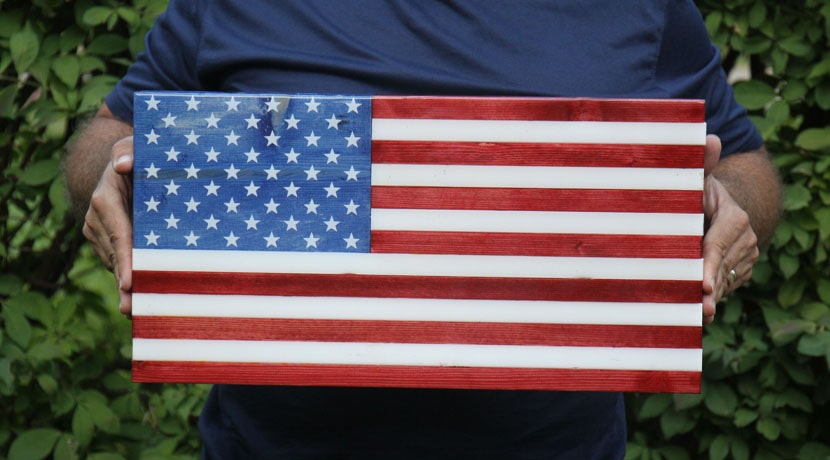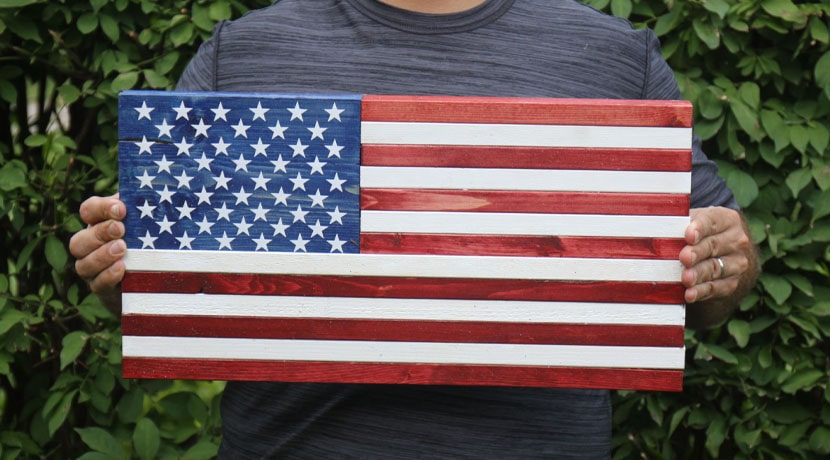 PRODUCT FINISHES - We have two finish options to choose from: Epoxy and Polyurethane. Epoxy finish is a high gloss, thicker, harder and a more durable finish. Polyurethane finish is a satin matte finish for a more natural wood look.
EACH FLAG IS UNIQUE - All flags are individually handcrafted and may vary in appearance. The flag you receive may not be an exact replica as the flag pictured on our site, as each flag is its own piece of artwork.
DIMENSIONS - Choose from 19" x 9.75" or 38" x 19.5"
QUESTIONS - If you have any questions please contact us with your inquiries.
About Our Traditional Flag
The national flag of the United States of America, often referred to as the American flag, consists of thirteen horizontal stripes of red alternating with white, and a blue rectangle in the upper left corner, called the union with 50 white stars. Each star represents a state, while the 13 stripes represent the thirteen colonies that declared independence from Great Britain in 1776 and became the first states in the Union. Nicknames for the flag include: "Old Glory", "The Star-Spangled Banner" and "Stars and Stripes". This is a great flag for anyone who loves this country and wants to show their patriotism.
Our Promise
Quality
Each flag is carefully handmade. We take pride in the quality of our work, using premium woods, stains and finishes.
Affordable
We price our flags so that patriotic Americans can display one of our pieces at a reasonable cost.
Durable
Our flags are built to last so they can be hung indoors or outdoors. Outdoor flags should be protected from rain and prolonged direct sunlight.